THE OYSTER PERPETUAL
TIMELESS - FOR ALL TIME
The aesthetics of the Rolex Oyster Perpetual models set them apart as symbols of universal and classic style. They embody timeless form and function, firmly rooted in the pioneering origins of Rolex. The simplicity of an original.
THE OYSTER CASE, SYMBOL OF WATERPROOFNESS
FEATURES
The Oyster case is guaranteed waterproof to a depth of 100 metres (330 feet). Its middle case is crafted exclusively from a solid block of particularly corrosion‑resistant Oystersteel. The Oyster case provides the high precision Rolex movement with optimal protection from water, dust, pressure and shocks.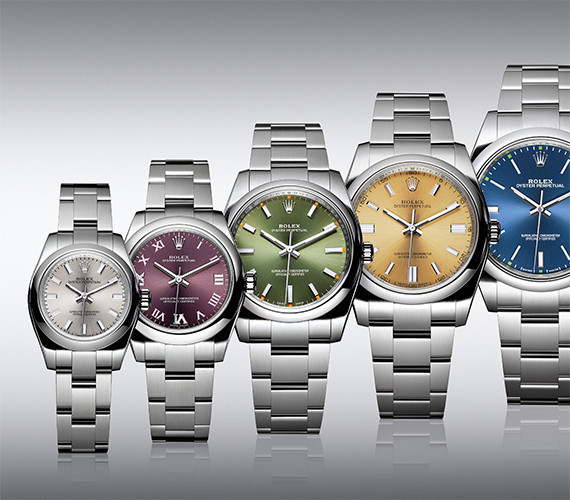 AN ENTIRE FAMILY
FEATURES
The Oyster Perpetual is available in a range of colours and sizes from 26 to 39 mm: a wide selection for a model that affords full access to the Rolex legend.
OYSTER BRACELET
FEATURES
The Oyster bracelet is a perfect alchemy of form and function, aesthetics and technology. First introduced in the late 1930s, this particularly robust and comfortable metal bracelet with its broad, flat three-piece links remains the most universal bracelet in the Oyster collection.
EXPERIENCE A ROLEX
OYSTER PERPETUAL
AT YOUR SERVICE
CONTACT US